Congratulations Graham Marriner
LIFETIME ACHIEVEMENT AWARD
---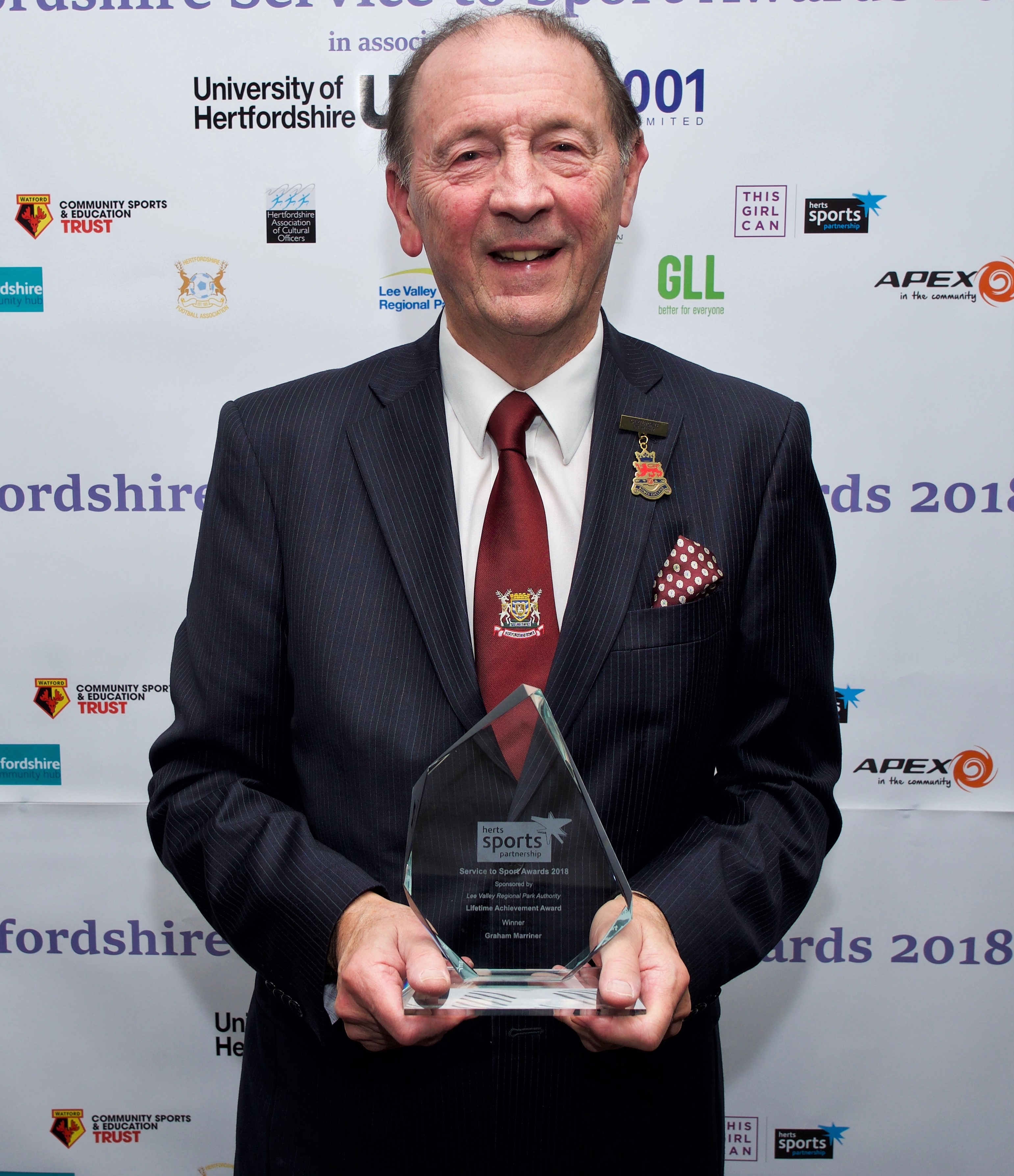 The Hertfordshire Service to Sports Awards 2018 were held at the University of Hertfordshire on 27th Nov to a full house of sports men and women. Graham Marriner of Potters Bar Bowls Club received a Lifetime Achievement Award is recognition of his dedicated service to the sport of Bowls stretching back for more than 20 years.
Sky Sportís F1 commentator David Croft was the Host at this prestigious Event and he gave the citation that covered Grahamís four Presidential roles; Club, St Albans & District BA, Eastern Counties BA and Hertfordshire Bowls and for the last 10 years Hertfordshire Bowls Development and Safety Officer. Graham is in his 14th year as the Club Secretary and has also served two terms as Club Captain.
Grahamís service to his Sport also includes 10 years as Chairman of the Bowls Development Alliance; National Tutor and Assessor of bowlers aspiring to become L1 and L2 coaches. In this time he has tutored over 220 bowlers across eleven counties who have become qualified coaches.
Herts Sports Partnership described Grahamís contribution to the Sport of Bowls as exemplary and fully deserving of their Lifetime Achievement Award.
4th December 2018